GETTING STARTED WITH MAC
1

Download OpenVPN configuration files

Start by downloading the OpenVPN configuration files by clicking on the button below.

Download config files
2

Download Tunnelblick Software

Next download and install Tunnelblick software from the following link: https://tunnelblick.net


Click on Download Latest Stable Release and install the program.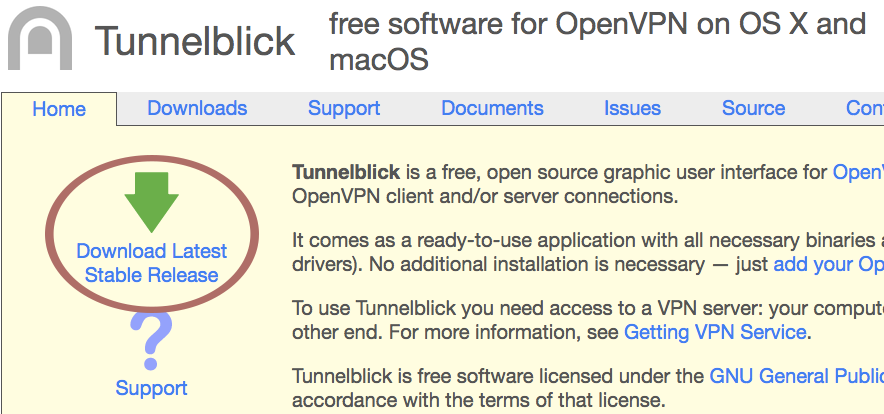 Double-click on the Tunnelblick icon.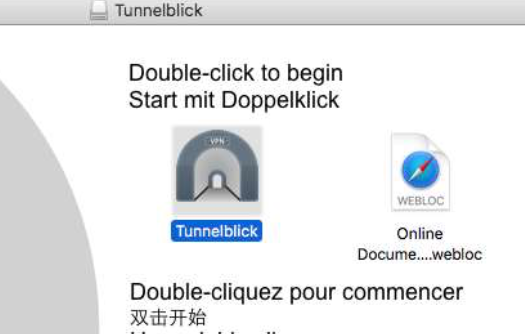 You might get this security message. Click open and proceed to install Tunnelblick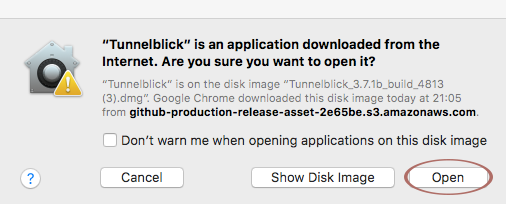 Click I have configuration files.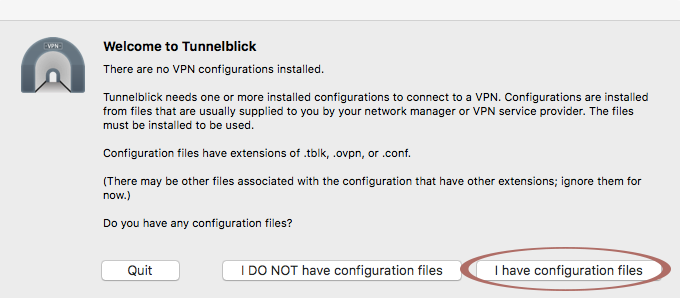 You will get the following message which will explain how you can import the OpenVPN configuration files.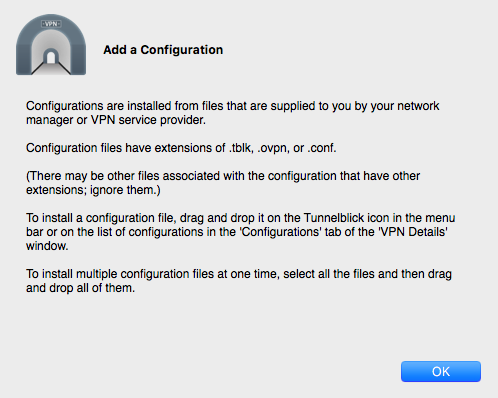 3

Drag Configuration files to Tunnelblick icon

Now open the folder that you downloaded earlier with all the configuration files. Select the configuration file that you want to import and drag it in your Tunnelblick icon.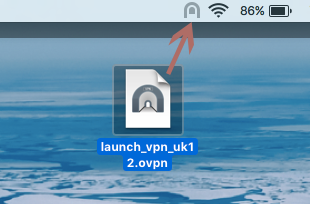 After dragging the configuration file into the icon, you will receive the following message. Click "Only Me" if you want to import the file just for your user account or "All Users" if you want it imported for every user account.

Enter your LaunchVPN username and password. You can find these details in an email that we sent to you with the header "LAUNCH VPN CREDENTIALS READY!" or if you deleted or lost the email you can find your credentials in the control panel.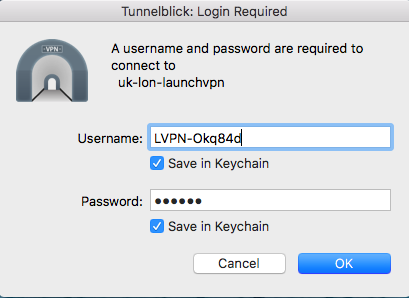 After clicking OK you will be connected to the VPN. The connecting process may take up to 30 seconds.